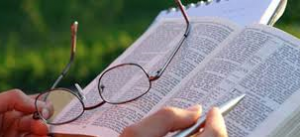 Here is where you will find, Bible Answers To Spiritual Questions..  From God's Word
This website is brought to you by the body of Christ, in Buffalo Wyoming.  It's our sincere hope and prayer that you will view this site with the intention of allowing God to speak to you through His word, and to provide all the answers to your Spiritual questions.  And we also pray that you'll be inclined to open up your own bibles daily, and explore the wisdom of God, through the pages of the Holy Scriptures.
We encourage you to browse the website, and leave your comments and questions at the bottom of any page or post.  Please check out our menu near the top of this page, and every page.
And we especially encourage you to visit the page titled  "MOST RECENT POSTS"  and read some very timely biblical articles and sermons.
Please feel free to participate with our posts, by offering your thoughts and comments about the subjects being talked about.  We greatly encourage you to participate, and we thank you in advance for your participation.  Once again, you can leave your comments and questions at the bottom of any page or post.
Let God Answer Your Questions
In the pages of the bible, you'll find the answers to all your Spiritual questions.  And an important fact to remember, is that those answers will be found ONLY in the bible.  If I or anyone else has the correct answer to any Spiritual question, it's because we've obtained that answer, from God's holy word.  My opinion doesn't matter, and with all due respect, no one else's matters either.  The word of God is all that matters, but that's OK, because the word of God is  "the power of salvation to all those who believe.."  Romans 1:16

The bible tells us in  2 Peter 1:19;  "And we have the steadfast prophetic word, to which you do well to pay attention, as to a lamp shining in a dark place, until the day dawns and the morning star arises in your hearts."

Verse 20  says;  "No prophecy of scripture is of any man's own interpretation, for no prophecy was ever made by an act of human will, but men moved by the Holy Spirit, spoke from God!"  
And the bible says that..  "For this reason, we must pay much closer attention to what we have heard, lest we drift away from it!"  Heb 2:1 
"How shall we escape, if we neglect so great a salvation?"  Heb 2:3
Please be sure to visit these pages by clicking on the picture above the page title.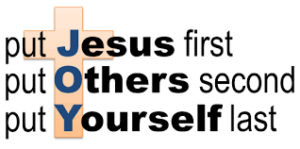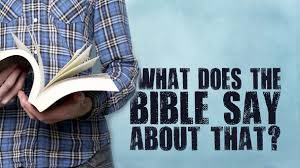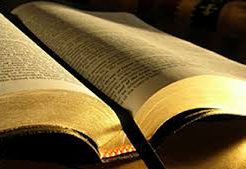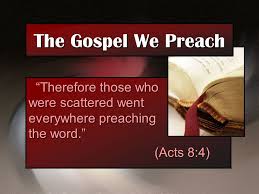 To return to this Home Page, from anywhere on the site, click on "Buffalo Wy. Church of Christ" at the top of any page.