What is Atonement ?  /  What is Propitiation ?
The words "propitiation" and "atonement" pretty much mean the same thing.  We're going to explore the bible a bit, and see how God uses these words in His scriptures.  If you're familiar with the bible, you may be familiar with the word "atonement".  But I don't know if even "bible people" are as familiar with the word "propitiation".   Both words are used in the bible, and as I said, both have very similar meanings.  We can say this for sure; Both words, as used in the bible, REFER to the same thing.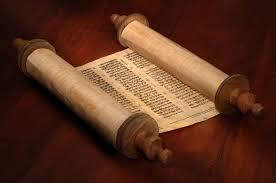 In the Old Testament, we find the word "atonement"  80 times, with 75 of those coming in the beginning of the bible, in Exodus, Leviticus, and Numbers.  The word "atonement" is found only once in the New Testament, and that's in  Romans 5:11.
It says in  Rom 5:11 "And not only this, but we also rejoice in God, through our Lord Jesus Christ, by whom we have now received the atonement".
We see from this verse, that "the atonement", is something that we receive "through" Jesus Christ.  Atonement is generally thought of as being "the forgiveness of sins".
Eph 1:7   speaks of Jesus, and says,  "In whom we have redemption through His blood, the forgiveness of sins, according to the riches of His grace". 
In this verse we can see how the word "redemption", is used interchangeably with the phrase, "the forgiveness of sins".  And so, we're looking at several words that are all very closely related to one another.  (ie, atonement, propitiation, redemption, forgiveness) 
Rom 5:11  says, "the atonement" is through Jesus Christ, and Eph 1:7, says "redemption" is through His blood.
So it's clear that "the atonement" and the "redemption" as well as "forgiveness" are all, "through", or "by" Jesus Christ.
Acts 4:12  says, "And there is salvation in no one else;  For there is NO other name under heaven, that has been given among men, BY which we must be saved."
No Forgiveness Under Old Covenant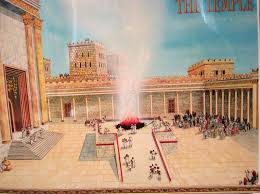 Keep in mind though, that the idea of "atonement" in the Old Testament, while referring to a "sacrifice for sins",  did not refer to the actual "forgiveness of sins".  You may get the idea that it means forgiveness, because in the New Testament, atonement is equated with forgiveness.  However, there WAS no actual forgiveness of sins, for anyone, until Jesus Christ shed His blood, and died for sin.  And so, even the sins committed under the old law, could not actually be forgiven, until Christ died.  The book of Hebrews makes this very clear.
We read in  Hebrews 9:15;  "And for this reason, He is the mediator of a NEW covenant, in order that since a death has taken place, for the redemption of the transgressions that were committed under the FIRST covenant, those who have been called, may receive the promise of the eternal inheritance,"
The writer of Hebrews speaks of the taking away of the old covenant, and the bringing in of the new covenant.  He writes in  Hebrews  7:18-19,  "For on the one hand, there is a setting aside of a former commandment, because of it's weakness and uselessness.  For the law (the law of Moses) made nothing perfect, (the term "perfect" means complete, referring to the complete washing away of sins) and on the other hand there is a bringing in of a better hope, through which we draw near to God."
V-22  says, "So much the more also, Jesus has become the GUARANTEE of a better covenant."
Now listen closely to  chapter 8, verse 1,  and  verses 3-4,  Verse 1  says;  "For the law (the law of Moses, the old covenant), since it has only a shadow of the good things to come, and not the very form of things, can NEVER by the same sacrifices year by year, which they offer continuously, make perfect (or complete and sinless)  those who draw near."  
And then  verses 3 & 4  tell us;  "But in those sacrifices, there is a REMINDER of sins, year by year.  (Those sins still existed.  And the fact that another sacrifice was being made, reminded everyone of that fact)  For it is IMPOSSIBLE for the blood of bulls and goats, to take away sins!" That's what the scripture says.  It's impossible for those old sacrifices to take away sins!  Period!
Still speaking of the old law, the Hebrew writer says in  verse 11,  "And every priest stands daily, ministering and offering, time after time, the same sacrifices, which can NEVER take away sins."
But now he speaks of Jesus, and writes in  Verses 12 & 13,  "But He, (Jesus) having offered ONE sacrifice for sins, for ALL time, sat down at the right hand of God, waiting from that time onward, "Until His enemies be made a footstool for His feet."   (In other words, Jesus awaits the resurrection day, at the end of time, when even death and satan, will have been completely overcome)
"For by ONE offering, He has PERFECTED,  for all time, those who are being sanctified."  (Verse 14)  He has
"perfected" those who are sanctified.  In other words, He has made them complete, by FORGIVING their sins.  There is no remembrance of those sins whatsoever.  

To be sanctified, is to be "cleansed", and "set apart" for salvation.  When one is "cleansed", their sins are forgiven.  And when one is "set apart", they are taken OUT of this world, and translated INTO the body of Christ, which is His kingdom.  That's what "sanctified" means;  To be cleansed and set apart.  Washed of your sins, and added to His kingdom.
Colossians 1:13  puts it this way,  "For He delivered us FROM the domain of darkness, and transferred us INTO the kingdom of His beloved Son."  
The Forgiveness Of Sins
When someone's sins are forgiven, those sins are "wiped out", as if they never occurred.  The "slate" is wiped clean, so to speak.  To be forgiven, means that the payment that had been due, has now been cancelled.  No one but Christ, could have ever paid the price required, to have their sins forgiven.  And the reason for that, is because the "price" that God requires, is the blood of a "perfect sacrifice".
Heb 7:22  tells us,  "..And without shedding of blood, there is NO forgiveness!"
We are reminded in  Rom 3:23,  "For ALL have sinned, and fall short of the glory of God."  So even if we wanted to offer ourselves as a sacrifice, it wouldn't do any good, because we are ALL guilty of sin.  No One could be that "perfect sacrifice".   A "perfect" sacrifice, had to be a sinless sacrifice.  And Jesus paid that price, because He WAS that "perfect" sacrifice.
We learn from  1 Peter 1:18-& 19;  "Knowing this, that you were not redeemed with perishable things, like silver and gold, from your FUTILE way of life, inherited from your forefathers;  But, with precious blood, as a lamb, unblemished and spotless (sinless), the blood of Christ."
So "forgiveness" means that our "debt" has been paid;  It was paid by Christ.  And did you notice the word "redeemed" in that last verse?  "You were not redeemed with perishable things..  but with precious blood.."   Redemption was one of those, "closely related" words that I spoke of earlier.  Remember..  Atonement, Propitiation, Redemption, and Forgiveness.
Redemption / Redeemed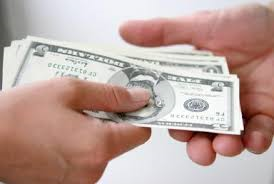 You know what it means, for instance, to "redeem" something from a pawn shop, right?  It means to "buy it back".  You "pawn" something, and you are paid for whatever it is that you "pawn".  And then you can "redeem" that item, by going back to the pawn shop and "buying it back".  In other words, you "pay the price", to get it back.
That's very similar to what bible "redemption" is.  We all have "sold ourselves" to the devil, as we've conformed ourselves to this world, and chased after "the things" of this world.  You see, God wanted us to follow Him from the start.  But we didn't want to.  We'd all rather enjoy all the great "stuff", this world has to offer.
God tells us, through His apostle John,  "Do not love the world, nor the things IN the world.  If anyone loves the world, the love of the Father, is not in him.  For all that is in the world, the lust of the eyes, the lust of the flesh, and the boastful pride of life, is not from the Father, but is from the world.  And the world is passing away, and it's lusts;  But the one who DOES the will of God, abides forever."  John 2:15-17
Those are some very powerful verses, from God's word.  But we HAVE loved the world, and "the things in the world".  You see, all these things, which are "of the world", are really, "of the devil".  And when we follow the "things of the devil", it's like selling our soul to him.  Oh, he pays us well for selling him our soul.  He pays us with the riches of the world, and with the pride of the world, not to mention all the "fun" that we have, following after the world.  But now, we're in need of "redemption". And we don't have what God requires, to "buy ourselves back".
Remember what the price is, for the forgiveness of sins?  The price is BLOOD.  The blood of a "sinless sacrifice".  "The precious blood, as of a lamb, unblemished and spotless".  And that only comes from ONE source.  And that source is Jesus Christ.
We read in  Hebrews 5:9;  "And having been made PERFECT, (sinless) He became the SOURCE of salvation, to all those who OBEY Him."
Let's Talk About Propitiation
As I said in the very beginning, the words "propitiation" and "atonement", refer to the same thing.  Just as "forgiveness" and "redemption" do.  The word "propitiation" is only found three times in the bible, all three in the New Testament.  It's used once in  Romans 3:25,  and once in  1 John 2:2,  and again in  1 John 4, verse 10.
"Propitiation" means very simply, "an atonement".  But more precisely, it means "the one who atones".  And speaking of this propitiation as a sacrifice, it means "an atoning victim".  Are you getting the meaning?
As I already said, the word "atonement" is found only one time in the New Testament, in  Romans 5, verse 11.  And the meaning is..  "an exchange".  Do you know what's being "exchanged"?  The exchange is, "the just, for the unjust".
1 Peter 3:18  says,  "For Christ also died for sins, once for all, the just for the unjust, in order that He might bring us to God, having been put to death in the flesh, but made alive in the spirit." 
That's the "exchange".  Jesus Christ, the "just", in exchange for you and I, the "unjust".  That's quite an "adjustment"!  We should be "crucified" for our sins, but God made an "exchange" and an "adjustment".   But was it a fair adjustment, and a fair exchange?   It would have been "fair" for us to receive exactly what we had coming.  But God's grace, has made an adjustment to the scales.  The word "grace" of course means "unmerited favor".   
While death was what we "merited";  God's grace, provided, a "propitiation", and  "an atoning victim".  Remember  Romans 3:23 ?   "For all have sinned and fall short of the glory of God."  Well, listen to the next two verses..
Verses 24 & 25,  "Being justified, as a GIFT by His grace, through the "redemption" which is in Christ Jesus;  Whom God displayed publicly, as a "propitiation" in his blood, through faith.  This was to demonstrate His righteousness, because in the forbearance of God, He passed over the sins previously committed." 
Israel's Passover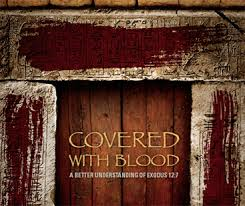 Do you remember the "Passover" of Israel?  When God struck every household in Egypt, with the death, of the firstborn of every household.  But God "passed over" the houses of the sons of Israel, IF they killed a sacrificial lamb, and sprinkled it's blood upon the doorposts and the lintel of their houses?
1 Corinthians 5, verse 7  says;  "For Christ, our Passover, has been sacrificed!"
Christ Our Passover
Christ is our "Passover".  He is "The Atonement".  He is "Our Propitiation".  He is "Our Redemption".  He is "Our Forgiveness", and through Him, our sins are "passed over".
2 Corinthians 5:21  says;  "He (God) made Him (Christ), who knew no sin, to BE sin, (so to speak) on our behalf, so that we might become, the righteousness of God, in Him." God made Jesus to BE, the propitiation for sin, and the atonement for sin, and the Lamb of God, whose blood is "poured over us" you ight say, so that our sins, can be passed over by God.  
Thanks For Being With Us
I want to thank you for being here with us, as we've allowed God to answer the questions, "What is Atonement ?" / "What Is Propitiation ?"  May God bless you in the study of His word, and in your search for truth.
If you have any questions, please ask.  That's why we're here, to all learn together, from God's word.  You can leave your questions or comments, in the comment area below.  Thanks for visiting, and come back soon.