Jesus Christ, Perfect Sacrifice
Why was Jesus Christ, the perfect sacrifice?  What made Jesus "Perfect"?  What made Jesus, "The Only One", who could have become, the sacrifice for sin?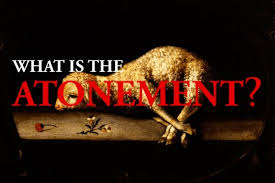 I recently wrote a post titled,   "WHAT IS ATONEMENT".   And I went to the bible, and allowed God's word to "define, and describe", exactly what atonement is.  And the bible talked about how Jesus became the "perfect lamb of God", and how He is the "atonement for our sins", and how He is "our redeemer".  And I received a question from a reader, that asked, "I wonder if you could talk more, in a future article, about WHY Christ was the only one who could fill that role?"  And so we're going to investigate further, His role as our "redeemer", and as our "atonement", and as "the perfect lamb of God".  And I'd like to thank Deedee for asking that question.
Here's The article
So here's that article, in which we let the bible, talk more, about exactly WHY Jesus, and ONLY Jesus could fulfill that role.
The bible makes a statement in 1 Tim 2:5,  "For there is one God, and one mediator also, between men and God, the man Christ Jesus."
That's a very plain and straightforward "truth", stated by God.  There is ONE God, the bible is full of verses that proclaim that truth.  And there is ONE mediator, between God and men.  God leaves no question about THIS truth.  And that ONE mediator, is Christ Jesus.  The reason that there is only ONE mediator, is that no one else who has ever lived, has had the capability of being our mediator.
Is Mary a "Mediator" ?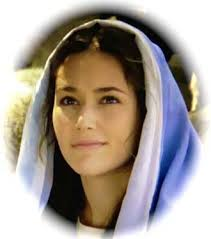 At least one religion teaches that Mary, the mother of Jesus. serves as a "mediator" for man, and consequently they pray to Mary, thinking that this is an "approved manner" by which to address God.   Besides the fact that the scriptures are completely, and 100 % "SILENT", as to Mary holding any such position, that belief is a direct contradiction of 1 Tim 2:5, which we just read.
Please allow me to make a point here, and stress it rather emphatically.  Any religious teaching, that is in direct contradiction, to a clear and concise BIBLE teaching, is a FALSE teaching!  And I mean no disrespect to anyone when I say this, but we MUST, be willing to accept God's word for what it is, THE TRUTH!
The bible is not just some man's word, or the word of a group of men and women, but there is ample "proof", that the bible is indeed, the "inspired word of God".  If we can't accept a plainly stated truth, such as "there is ONE mediator between God and men", then we might as well just throw the whole bible away. 
"ALL scripture is inspired by God…"  2 Tim 3:16.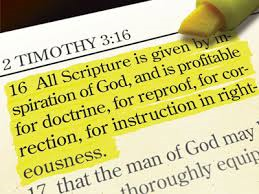 The word "inspired" literally means, "God breathed".  It is a "God breathed" truth, that "there is ONE mediator between God and men, the man Christ Jesus."  In attempting to back up the claim that it's "proper" to look upon Mary as another mediator, and even to pray to Mary, Catholics make this statement..  "Just because Jesus is the only mediator, that doesn't mean He can't "mediate" in any way that He chooses." 
Now here's what they mean by that.  By that statement, they are claiming that Jesus has "delegated" His authority to "mediate", and He has "delegated" it to Mary for one, and to others also, but that will have to wait for perhaps another discussion.  Please allow me to ask you a question.  If Jesus "delegated" His authority to "mediate", wouldn't that mean that there was more than ONE "mediator"?   Or would that simply be ONE mediator, and ONE "sub-mediator"?  Or could we call it a "co-mediator"?
If anyone can find anything in the bible talking about "co-mediators", or "sub-mediators", I ask you to show that to me, so that I can print it in big red letters on this website, for all to see.  When God says that "there is ONE mediator between God and men..", He's not playing word games with us.  He is stating the "truth".  Jesus Himself states, again very plainly, in Jn 17:17  "Thy word is truth'!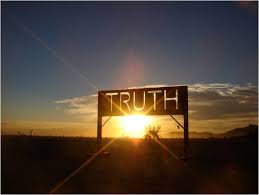 Can We Trust God's Word ?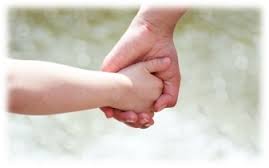 You can trust God's word, all the way to heaven!  God is not trying to "trick" anyone.  He isn't trying to make it as hard to understand as He can.  On the contrary, God has made His word very easy to understand.  The problem of false teaching, doesn't come from God.  There is only ONE reason that people get off into their OWN teachings, and that is because they don't BELIEVE God's teachings.
Now I'm not focusing on this one false teaching about Mary, because it's any worse than any other false teaching.  But I'm simply using this as an example, of how men can have the very word of God, stated as plainly as anyone could possibly state it, but because of "unbelief", they come up with a different teaching, that suits their own pre-conceived notions, a little bit better.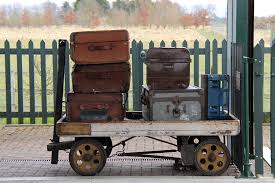 You see, if you've been raised in a family that perhaps believes something contrary to what the bible teaches, and you then begin to study the bible yourself, you will possibly be approaching your study with "pre-conceived" ideas.  We MUST  rid ourselves of ALL pre-conceived ideas, and read what the bible says, and BELIEVE what the bible says.  There's no other way to learn the truth, except to believe it, when you read it.  Please, I plead with you, don't carry around all the "baggage", of men's teachings, when you study the bible.  Only the "TRUTH" is going to set you free from sin.  Jn 8:32
An Emphatic Verse
Here's a very "emphatic" verse for you to remember.  Gal 1:8,  "But even if we, or an angel from heaven, should preach to you a gospel, contrary to what we have preached to you, let him be accursed!"  And as if that wasn't plain enough, here's the very next verse;  "As we said before, so say I now again, If any man, preach ANY other gospel unto you, than what you have received, let him be accursed!"  V-9
God Has "A Way With Words"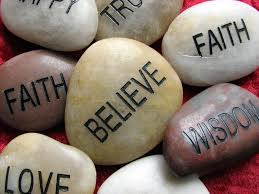 God does have a way with words, and God's way is to say them plainly, and straightforward. so that anyone can understand them.  The problem is not with our understanding, it's with our "believing".  Jesus said in Jn 8:24,  "If you believe not that I am He, you shall die in your sins". 
Who Shall We Believe That He Is? 
"If you believe NOT that I am He.."  Who shall we believe that Jesus is?  The son of God?  Yes!  The Redeemer?  Yes!  The Atonement?  Yes!  The Perfect Lamb of God?  Yes!  The ONE Mediator?  Yes!  Now I'll let the bible tell us WHY He's the ONLY one, who could be, all these things.
If you read the "bible answer" titled  "WHAT IS ATONEMENT",  you would have read that the "price" that God requires from someone, to forgive them of their sins, is the blood of a "perfect sacrifice".  Well, Jesus and Jesus alone, is that "perfect sacrifice".  But how did Jesus become, the "perfect sacrifice"?
Listen to Heb 5:8-9,   "Although He was a Son, He learned OBEDIENCE by the things He suffered; and having been made "PEFECT", He became the source of salvation, to all those who OBEY Him."  It was the "perfect obedience" of Jesus, that made Him the "perfect sacrifice".  Others may at times, TRY to follow the word of God, but God affirms that,  "All have sinned and fall short of the glory of God."  Rom 3:23.
In Rom 3:10-12,  God inspired the apostle Paul to write these words,  "None is righteous, no not one;  No one understands, No one seeks for God; ALL have turned aside; Together they have become worthless; No one does good, not even ONE."  And Paul was "quoting" here, from Psalm 14:1-3.   He prefaced that quote with these words; "As it is written". 
Here's the wording from Psalm 14:1-3,   "The fool says in his heart, there is no God.  They are corrupt, they do abominable deeds, there is none who does good.  The Lord looks down from heaven on the children of man, to see if there are any who understand, who seek after God.  They have ALL turned aside; together they have become corrupt; There is none who does good, not even ONE."
Now those are "fearful " words, because we're told in  Heb 10:31,  "It is a fearful thing, to fall into the hands of the living God!"  Did you know that there were so many "emphatic" statements in the bible?  God truly, has a way with words.
Jesus Was Made Perfect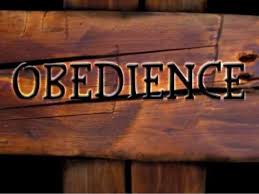 The phrase from Heb 5:9,  "..having been made perfect.."  Refers to the fact that Jesus rendered "perfect obedience to the will of God.  V-8   said that He "learned obedience, by the things that He suffered".  Jesus certainly learned what it was like to have to endure pain and suffering. 
From His forty days of fasting in the wilderness (Mathew chap 4, and Luke chap 4),  to His 3 1/2 year ministry, where "the Son of man has no place to lay His head", Lk 9:58,  to His hours of being scourged, with whips made of leather, with shards of bone and metal laced into it, that ripped the flesh, to His hours of pain and agony upon the cross, Jesus "learned obedience, by the things that He suffered". 
Yet, in all that He was obedient in, He was still, without sin!  Knowing full well, the suffering that lay ahead, Jesus prayed to His Father and said, "..Nevertheless, not My will, but Thine be done".  Lk 22:42. 
We're told in Heb 4:15,   "For we do not have a high priest who cannot sympathize with our weaknesses, but One who has been tempted in all points, like as we are, yet WITHOUT SIN". 
What made Jesus "perfect" was the fact that He was indeed, "..tempted in all things, as we are, yet without sin".  For Jesus to have been "tempted", He obviously had a "choice", just like we have a "choice".  Our choice is, exactly the same as His choice was;  To obey God, no matter what the trial, no matter what hardships may come because of that obedience, OR, refuse to do God's will, so that we can have things the way WE want them, right now.
Do you think Jesus WANTED  to suffer death on the cross?  Of course He didn't!  He was a MAN, and He felt the same PAIN we feel.  He felt the same EMOTIONS we feel.  But Philippians 2:8  says,  "And being found in appearance as a man, He humbled Himself by becoming obedient to death, even death on a cross!"  Do some research as to what "death on a cross" was like, and I'm sure you'll come away with a deeper appreciation, for what Jesus has done for you and I.  And I'm sure that you'll appreciate, His obedience, to the will of God.
The Forgiveness Of Sins, Demands The Blood Of A "Perfect Sacrifice"
Who but Jesus Christ could live a sinless life?  Who but Jesus Christ has that kind of love, for you and I?  "Greater love has NO one, than this, that a man lay down His life for His friends".  Jn 15:13.  V-14  tells us,  "YOU are My friends, IF you DO whatsoever I command you."
Will You Do What Jesus Commands?
I urge you please, LEARN God's word, BELIEVE God's word, and Obey God's word.  God the Father, has done His part.  Jesus Christ the Son, has done His part.  Won't you do your part?
God has commanded us to DO certain things, just to become Christians.  Things that we MUST do, before our sins can be forgiven., and before we can be added to His church, the body of Christ.  God has done His part, Jesus has done His part.  Here is your part, and my part… 
HEAR the word of God.  Lk 11:28  says, "Blessed are those who hear the word of God, and obey it".
BELIEVE the word of God.  Jn 8:24  says,  "If you believe NOT, that I am He, you will die in your sins."   "These have been written that you may believe that Jesus is the Christ, the Son of God, and believing, you may have life in His name."  Jn 20:31
REPENT of your sins.  Acts 17:30  tells us,  "Having overlooked the times of ignorance, God is declaring that all men, everywhere should repent."   "..unless you repent, you will all likewise perish."  Lk 13:3 & 5
CONFESS your faith in Jesus.  Mat 10:32-33  tells us,  "If you confess Me before men, I will confess you before My Father who is in heaven.  But if you deny Me before men, I will deny you before My Father who is in heaven."   "For with the heart, man believes resulting in righteousness, and with the mouth, he confesses unto salvation."  Rom 10:10
BE BAPTIZED for the forgiveness of your sins.  Jesus said in Mark 16:16,  "He who has believed and has been baptized, shall be saved."   "Repent AND let each one of you be baptized, in the name of Jesus Christ, FOR the forgiveness of your sins, and you shall receive the gift of the Holy Spirit."  Acts 2:38.   "And now, why do you delay?  Arise and be baptized, and wash away your sins, calling on the name of the Lord."  Acts 22:16.
REMAIN FAITHFUL unto death.  We are promised by Jesus, in Rev 2:10,  "Be faithful unto death, and I will give you the crown of life." 
So after becoming a Christian, we still must KEEP doing all that He has commanded us to do, in living as Christ would live, and leading others to becoming Christians also.  It's called, "keeping yourself unspotted from the world", in  James 1:27.
Straight From The word Of God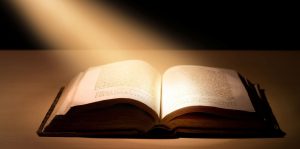 There you have it, straight from the word of God.  Jesus Christ, the ONLY one, who could have been the "perfect sacrifice".  The ONLY one, who could "atone for sins".  The ONLY one, who could "redeem" us from sin.  The ONLY one, who could wash our sins away, with His "precious blood, as of a lamb, without blemish, and spotless, the blood of Christ."  1 Pet 1:19
He was the only ONE, but He died for ALL
"For while we were still helpless, at the right time, Christ died for the ungodly.  For one will hardly die for a righteous man, though perhaps for the good man, someone would dare even to die.  But God demonstrates His love toward us, in that while we were yet sinners, Christ died for us.  Much more then, having been justified by His blood, we shall be saved from the wrath of God, through Him.  For if while we were enemies, we were reconciled to God through the death of His Son, much more, having been reconciled, we shall be saved by His life."    Romans 5:6-10
Thanks..
Thanks for studying with me.  May God bless you with a greater understanding, and a greater love, each time you read His word.  Please, if you have any questions or comments, let me know, so that we can talk about these things, and let God direct us in finding the answers.