The Bible Says That Faith is The Evidence of Things Not Seen
The eleventh chapter of the book of Hebrews is commonly called, "the chapter on faith".  And the question under consideration today, comes from the first verse of that chapter.  Here's that verse…
Heb 11:1,  "Now faith is the substance (or assurance) of things hoped for, the evidence (or conviction) of things not seen."   I think the word "evidence" is a poor choice here.  "Conviction" seems much better.  What the word means here, is.. "the internal persuasion from God."  In other words, God has persuaded us to have faith that certain things exist, and that certain things are true.  And how has God persuaded us of those things?  Well, He has persuaded us, through the evidence that He has supplied us with. 
Where does faith come?  Well, as we know, "faith comes from hearing the word of God."  (Romans 10:17)  Therefore, it is the word of God, which is the "evidence".  Faith is the result of the evidence.  Because of the evidence, we have faith, and our faith is the internal persuasion that we possess, that what God has said is true, and what He has promised, will indeed come to pass, and what he has told us that exists, in addition to what we can see and touch, does in fact exist, in a spiritual realm, which we cannot see and touch.  
That's why "faith is the internal persuasion of things not seen."  
Faith, is the same thing as trust.  If I say I trust you, I mean that I have faith in you.  I may have faith in your reliability, or in your truthfulness, or in your good judgment.  Take a look at the picture at the top of the page.  To me, this looks like it is depicting the trust, and bond that a husband and a wife have for each other.  They trust in one another's love for each other, and so they have faith, that each will act in accordance with the very best interests of the other, and in accordance with the vows that they took, when they married.
You can't see the love that they feel for one another though, can you?  You can see what looks like an indication of their love, but you can't see their actual love.  That's because their love is actually a spiritual thing.  We use the term love, to refer to physical desire, and we use the word love to refer to an emotion.  But the kind of love that I'm talking about goes beyond either of these things.  The love I'm talking about is the love that puts others first in your life.  It's the love that motivates you to "sacrifice" everything, for someone else.  It comes from your spirit, and it's the love spoken of in the bible.
The bible says in Jn 15:13, 
"Greater love has no man than this; That a man lay down his life for his friends." 
After some years of marriage, and after having been through some ups and downs together, a husband and wife may have developed a deep faith, and trust in one another.  A faith that can't be seen with the eye, but that is based on the things each one has done for the other, throughout their relationship.  And these things that have been done, serve as the evidence of the love which motivated those previous actions.  And as a result of that evidence, and internal persuasion has occurred, which is faith, in that person.
Let's Compare This To the Bible Verse
The things that are "not seen" in this relationship between husband and wife, are the things that each one is convinced of, and trusts 100%, that the other WOULD do for them if they had to.  For example, each one has the "faith", and is "fully convinced", that the other, would even lay down their life for them, if needed.  And consequently, this "faith" in the other person, will result in a certain way of treating each other, a certain way of "acting", that will continue to strengthen this faith, and this trust, and this conviction, that they already have in one another.
The "real" evidence though, is the "faithful" things that each one has ALREADY done for the other, in their relationship.  But those things done in the past, have produced a "faith", so that each one is convinced of the things that the other WILL DO, in the future.  Each one is assured that the other will continue to act just as faithfully in the future, as they have acted in the past.  And all this is motivated, by their love for one another.
Here's How We Apply It To God
"For God so loved the world, that He gave His only begotten Son.."  Jn 3:16
Those were the words of Jesus, while He spoke to a Jewish Pharisee named Nicodemus, as Jesus explained what God's love has done for us.  And here's what the apostle Paul wrote in one of his letters to the church at Rome…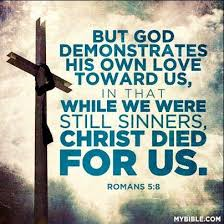 Rom 5:6-8,  "For while we were still helpless, at the right time, Christ died for the ungodly.  For one would hardly die for a righteous man, though perhaps for a good man someone would die.  But God DEMONSTRATES His love toward us, in that while we were yet sinners, Christ died for us.
God has demonstrated His love for all mankind, in giving Jesus Christ to be the "perfect sacrifice" for our sins.  And this plan of God's, to forgive us of our sins, was in the mind of God from eternity.  Eph 3:10 tells us,  "This was in accordance with the eternal purpose which He carried out in Christ Jesus, Our Lord."
God has created the entire world, and given man to be the "ruler" over all creation.  Gen 1:28.  So God has supplied everything that we need physically to sustain our lives.  And with the giving of Jesus Christ, to be, "..the propitiation for our sins, and not just our sins, but for the sins of the whole world."  1 Jn 2:2,  God has truly "demonstrated" His love for us.
And so because of what God has already "demonstrated", we have every reason to "trust", that He will continue to love us and to provide for us, both in this life, and in the life to come.  As a matter of fact, the apostle Mark, wrote these words of Jesus, in  Mark 10:29-30;  "Truly I say to you; There is no one who has left house, or brothers, or sisters, or mother, or father, or children or farms, for My sake, and for the gospel's sake, but that he shall receive a hundred times as much, now, in the present age; houses and brothers, and sisters, and mothers and children, and farms, along with persecutions; and in the age to come, eternal life."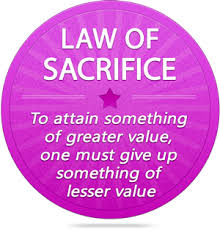 Jesus meant that if you are willing to give up earthly things for HIS sake, and for the sake of His gospel, then He will bless you, a hundred times over, with this worlds goods.  But we can expect persecutions to come along with it.  In other words, the people of this world won't like, what we're willing to give up for God, but God promises to bless us anyway.  And on top of the blessings of this life, we will have the true blessing, of eternal life in heaven with Him.
These are the type of things that God has promised to us.  Like this promise in Rev 2:7,  "To him who overcomes, I will grant to eat of the tree of life, which is in the paradise of God."  In other words, if you "overcome" the temptations that this world brings upon you, and if you "overcome" your own self-will, and submit to God's will, He will bless you with a home in heaven, eternally.  That's what "the tree of life" represents; Eternal Life, for our soul.  Your soul "will be fed eternally", and never die!
Faith Comes By Hearing God's Word
There's a verse in Romans 10:17 that says,  "So then faith comes by hearing the word of God."  And what that means is that, everything that has been written, has been written as "evidence" of what God has ALREADY done for us.  And here's another verse that confirms that.  We read in Jn 20:30-31,  "Many other signs therefore Jesus also performed in the presence of His disciples that are not written in this book; But these have been written, that you might believe that Jesus is the Christ, the Son of God, and that believing, you may have life in His name."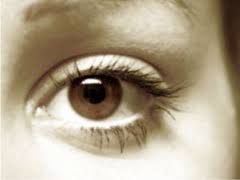 The things that are written, are written by "eyewitnesses" of Jesus, and of the things Jesus did.  And these things serve as the "evidence" of what God has ALREADY done for us.  Specifically, that God has provided "Jesus Christ, the Perfect Sacrifice", for our sins.  And when we read about these things, or when we "hear" the word of God, that word produces the "faith" that is "the evidence of things not seen".
"What was from the beginning, what we have heard, what we have seen with our eyes, what we beheld, and our hands handled, concerning the Word of Life.."  1 John 1:1
What Are, The Things Not Seen ?
Remember in our example of the husband and wife?  The things "not seen" are the things that each one is "convinced of" that the other would do for them, even laying down their life for the other, if it was necessary.
With God, the things that are "not seen" are these…
#1.  The forgiveness of sins.  You can't see it, but it's there.  Because God said it, it's true!  Our OBEDIENCE will yield, the forgiveness of sins.
#2.  We are added to His church.  "The Gospel" was preached first, on the Day of Pentecost, AD 33, in Jerusalem.  And the apostle Peter told his hearers that day, to DO something, in obedience to God.  Here's what he said in Acts 2:38,  "Repent, and let each one of you be baptized in the name of Jesus Christ (that means by the authority of Jesus), FOR, (here's the reason why they were told to be baptized) FOR the forgiveness of your sins, and you shall receive the gift of the Holy Spirit…"
We are then told in V-41,  "So then those who had "received" his word, were baptized, and there were added to them that day, about three thousand souls."  And moreover, it says in V-47,  "..And the Lord was adding to their number, day by day, those who were being saved." 
And of course, what they were being added to, was the church, the kingdom of God.  Col 1:13  tells us,  "For He delivered us from the domain of darkness (this world), and transferred us TO, the kingdom of His beloved Son."   That kingdom, my friends, is His church!  His church is a spiritual kingdom, not seen with the eye, because it's our spirits that are in the kingdom.  Out bodies aren't in the kingdom, only our spirits are in the spiritual body of Christ.
Jesus said to the Roman official, Pontius Pilate, just before His crucifixion,  "My kingdom is NOT of this world… My kingdom is NOT of this realm."  Jn 18:36
#3.  We are given the promise of eternal life.  Going back to the Day of Pentecost, Peter said, in the last part of Acts 2:38, and the first part of v-39,  "..And you shall receive the gift of the Holy Spirit.  For "the promise" is for you, and your children, and for all who are far off, as many as the Lord our God shall call to Himself." 
And we are told in no uncertain terms at all, in 1 John 2:25,  "And THIS is the promise that He Himself has made to us, Eternal Life.
Faith Is The Victory, That Overcomes The World
God reassures us, in  1 John 5:4-5,  "For whatsoever is born of God, overcomes the world, even our faith.  Who is he that overcomes the world, but he that believes that Jesus is the Son of God?" 
How Is Faith, The Evidence Of Things Not Seen?
Faith is the "product" of the word of God.  Remember, "Faith comes by hearing the word of God."  Rom 10:17.  And the word of God, tells us of His eternal purpose, which He purposed in Jesus Christ.  The basis for our faith, is all that God has ALREADY done for mankind, through Christ.  And our faith, is the "guarantee", it is our "conviction", it is our "internal persuasion", that God is willing and able, to do ALL that He has promised.
"Now to Him who is able to do exceedingly, abundantly above, all that we ask or think, according to the power that works in us; To Him be the glory, in the church, by Christ Jesus, to all generations, forever and ever, Amen."  Eph 3:20-21
Do You Have Faith In God ?
Faith, requires "action".  James, a brother of our Lord Jesus, wrote in Jas 2:18,  ".. SHOW ME, your faith without works, and I will show you my faith, BY my works."  Show Me !  James writes.  You can't show someone your faith, without DOING something.  You can't SEE faith!  Faith is exhibited, by our works, in other words, by doing the will of God.  Not by doing our own will.  That doesn't require any faith.  But our faith is shown by doing GOD'S will.  That, requires faith!
James goes on to say,  "You believe that God is one (or, that "there is one God"), you do well; The demons also believe, and tremble!  But are you willing to recognize, you foolish fellow, that faith, without works, is useless!"  V's 19-20.
Faith, The Evidence Of Things Not Seen
Thanks so much for being here to listen to God's word, on the subject of "How is faith, the evidence of things not seen ?"
Please, if you have any questions or comments, leave them in the comment area below.  You can also contact me through our email address listed on this website.   buffalococ@outlook.com.   May God bless you in the study of His word.