Evidence Of God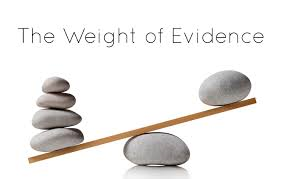 Is there evidence that God exists?  If there is any evidence, where is that evidence?  What is that evidence?  I would like to answer those questions, WITHOUT using the bible.  That's actually quite a switch, from the whole purpose of this website.  Our purpose here is to let GOD answer our spiritual questions.  And so we've always gone straight to God's word for our answers.  For this topic, we can indeed go to God's word, but there's a problem there.  For someone who doesn't believe in God, going to a source that claims to be God's word, is useless.  Therefore, I want to offer you what I believe is the best evidence that God exists, without using the bible.
Human Reasoning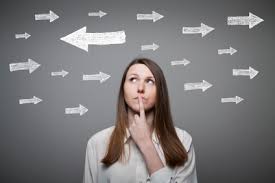 What I do want to appeal to in presenting evidence of the existence of God, is your ability to reason.  No matter where this ability to reason came from, everyone must agree, that we do have that ability.  And all that I ask of you, is for you to use this ability that you have, to make rational judgments, based on the evidence available.  In a court of law, we are asked to make a decision which in our eyes, is "beyond a reasonable doubt".  That's what I ask of you today.  Take a look at the evidence that I present, and make a reasonable and rational decision based on that evidence.  I believe that our ability to reason, will be the best evidence that God exists.
The World Around Us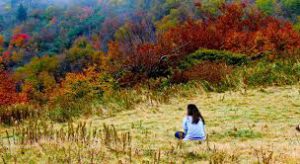 The first piece of evidence that I want you to consider is everything that you see all around you.  Everything of a physical nature, including our bodies, all other animals, plant life, the sun and moon the earth.  Everything in this universe, came from somewhere, and there is some reason for it's existence.  Some say that the reason for everything that exists, and the reason that everything functions so well together, and in harmony, is simply "chance".  What's the chances of that?  IS there really any chance of that?  consider the intricacies of the human body.  Oh I know that there are diseases that can ravage the body, and make it fail.  But when disease is not present, and when all systems are running "normally", is it simply by "chance" that it all came about like that?
Consider the human body on the cellular level.  Consider chromosomes, and genes, and other things of this nature.  What's the chances of all this coming together without a "creator", and a "designer"?  Now consider all the different animal life that exists.  Though there are indeed, differences in the different species, yet all the similarities are simply amazing.  All this suggests a "designer", No, it doesn't only "suggest" a designer, it "demand"s a designer.  Things don't just happen by chance, over and over again, with such precision.  Every plant yielding fruit after it's kind.  Every living animal yielding offspring, according to it's kind.  And human beings, not only producing after their kind, but producing the ability to reason, and to rationalize, and to feel compassion and love, and to be able to "judge" between right and wrong.  All these things DEMAND an intelligent "designer", and a "creator", and a "sustainer".
Beauty, Wonder, and Awe!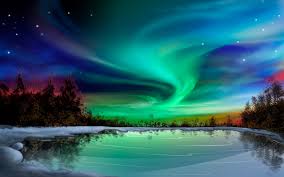 When we look at the world around us, we're impressed with it's beauty.  We look and we wonder, about the forces that caused it all to be.  And we stand in awe of the intricacies, the grandeur, the precision, the vastness, and the reliability, of the way it all functions together.  And people look at all this, and they come to the conclusion that it happened by "chance"?
I believe that as one considers all of these "wonders", all around us, that they DECLARE to us, the power and the intelligence of a Creator.  People may disagree with the nature of the Creator, who is responsible for all this.  But to deny that the only REASONABLE explanation for life, and for the entire universe, is that a powerful Creator has created these things,  goes against all that IS reasonable.
Science and Scientific Knowledge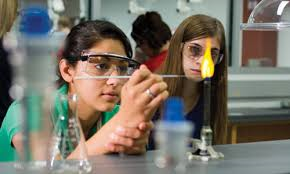 Let's consider science itself, and the knowledge that man has accumulated about the science of things, throughout the centuries, and even the millenniums.  There are certain scientific "Laws" that man has discovered, that are sure and steadfast, and never change.  Consider what we know about energy.  It takes energy to accomplish anything.  You and I must exert energy, to do everything that we do.  The sun puts out energy from it's heat.  Energy is "force".  Nothing can exist without some kind of energy to drive it.  Where did the energy come from, that caused all things to come into existence, that do exist?  Even if there was, at one time long, long ago, a "big bang", that released the energy to "start the ball rolling", so to speak.  Where did the energy come from that created the "Big Bang"?
I don't want you to get the wrong idea, and conclude that I believe in the "Big Bang" theory, because I most assuredly don't.  But, for the sake of discussion, even those who DO believe in this theory, are at a loss to try to explain, what caused the "Big Bang" in the first place.  And the reality of the situation is, there IS no explanation.  It is imposible for something to come into existence, out of nothing.  There at least had to be some kind of "Energy" present, that exerted it's force, to cause all this to happen.  And that Energy, is the "Creator" of all things.  There simply is, NO other reasonable explanation for life and matter to exist.  Period!  That's all there is to it.  There is no other answer for the existence of what we see all around us, every second of every day of our lives, except for the prescence of a Creator.
Right and Wrong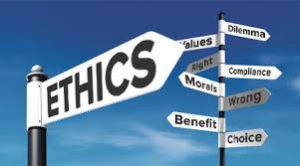 Let's talk about "right and wrong".  Do you believe that there are some things that are right, and some things that are wrong?  Most people, even atheists and evolutionists, believe in right and wrong.  That's simply a fact.  You might find some people in this world, who don't believe in right and wrong, such as those who will kill another human being for no other reason than the fact that they felt like doing that, at that particular moment.   But that is certainly not what humanity in general has felt, for as long as history has been recorded.  Some societies believe differently from other societies, about exactly WHAT is right, and what is wrong, but man has always had some conception in his mind about the idea of right and wrong.
Where did this idea of right and wrong come from?  Are social values, which is really what right and wrong is, the kind of thing that can "evolve" in a particular species of life?  Can a tree, or a rock, for instance, possibly "evolve" some day, into a being that has the conception of right and wrong?  That doesn't even sound reasonable, does it?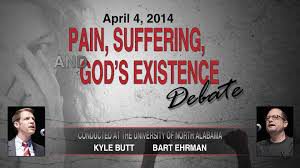 There is a professed atheist named Bart Ehrman, who claims to believe that it is "right" to help your fellow human being.  Mr. Ehrman actually is a philanthropist who has indeed given large sums of money to do just that.  To help his fellow man by providing food, and medical attention, and shelter, to those in need.  And all these things are good things.  But Mr Ehrman claims to also believes that he has simply "evolved" into a person who believe that this is right.  Bart Erhman used to be a beliver in God and the bible, but he has changed his mind.
He is thought of as being a "New Testament Scholar", and is currently a professor of religious studies at the University of North Carolina at Chapel Hills.  Now I have yet to figure out how you can be a professor of religious studies, and be an atheist at the same time.  And I also have my doubts whether you can actually be a scholar in something that you don't believe in.  But I have personally listened to a debate that Mr Ehrman had with Kyle Butt, a Christian, and a preacher, and a teacher, and an apologetist of God's word.  He presently works for Apologetics Press.  And Mr Ehrman affirms that he indeed, does NOT believe in God, or in Jesus as the Son of God.
An Evolutionary View of Right and Wrong
Now, when I use the phrase, "an evolutionary view of right and wrong", I do so with a little bit of a "tongue in cheek" approach.  And this is true because the idea of evolution, and the idea of right and wrong, are contradictory ideas.  So, "an evolutionary view of right and wrong" is a contradiction of terms.  But, that is indeed Mr. Ehrman's view.  He believes that he has evolved into a person who believes helping his fellow man is "right".  So, allow me to take you down this journey of thought…
What would make someone like Mr. Ehrman think he was right?  By the very nature of evolution, there IS no right, there is only "chance".  Let's consider the tree again.  It may be a very beautiful tree.  It may be full of very luscious fruit, or beautiful leaves that turn brilliant colors in the fall.  But is that tree "right" because it has evolved into a tree, and not into a flower?  What about a beautiful horse, grazing in a beautiful meadow, or on a mountain hillside.  Is that horse "right" because he has evolved into a horse, and not a pig?  Is the pig "wrong" because he hasn't evolved  into a rooster?
Is a man "right", because he has somehow evolved into someone who holds to certain "values", as opposed to a man who holds to other "values"?   Or is the man, who has "evolved" into someone who believes that joining ISIS is the proper thing to do, and that murdering everyone who believes otherwise, is HE "right"?   What about an African beast, say a lion or a tiger, who comes into a village, and mauls and kills, and eats, the village people.  Is he "right" because he has evolved into the creature that he is?
Completely Irrational
In any of the scenarios that we've considered, it is completely irrational to think that there is any possibility of something being right and wrong, simply because it has "evolved" that way.  There IS no right or wrong, in the evolutionary theory.
There IS no rationality, in thinking that everything that exists, came into being without a pre-existing source of energy to create it.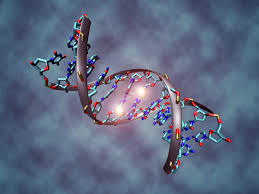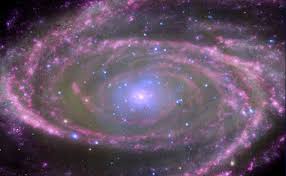 There IS no rationality, in thinking that all that exists, with all of it's intricate design, and all of the vastness of the universe, and the fact that it all functions TOGETHER, from the tiniest atoms, to the DNA of life, to the planets revolving around the suns, and the moons revolving around the planets, and together they work like a fine tuned watch, and even MORE reliably that anything man has ever created..  That all this happened by "chance".
The Best Evidence That God Exists
Our own ability to reason, our own mental capabilities, our own rational mind, everything that exists, THIS is the best evidence that God exists, that anyone could ever ask for.
"For since the creation, His invisible attributes, His eternal power (that's energy), His divine nature (that's love for doing what's right), have been clearly seen, being understood (that's reasoning) through what has been made, so that they are without excuse.  For even though they knew God (it's obvious that He exists), they did not honor Him, as God, or give thanks, but they became futile in their speculations, and their foolish heart was darkened.  Professing to be wise, they became fools."  Romans 1:20-22. 
Thank you for examining the "evidence" that God exists.  If you have any comments or questions, I hope that you will leave your remarks in the comment area below.  May God bless you.